Your Wedding Dress Loved for a Lifetime

The fashion and wedding industries have historically been one of the most wasteful and environmentally problematic industries in the world.
They can trust the experts at Unbox the Dress to help them make beautiful redesigned garments from the extensive amount of fabric and lace in a wedding dress, veil and accessories.
Together we can extend the value of a wedding gown beyond one day, and reduce the environmental impact of beloved family wedding gowns.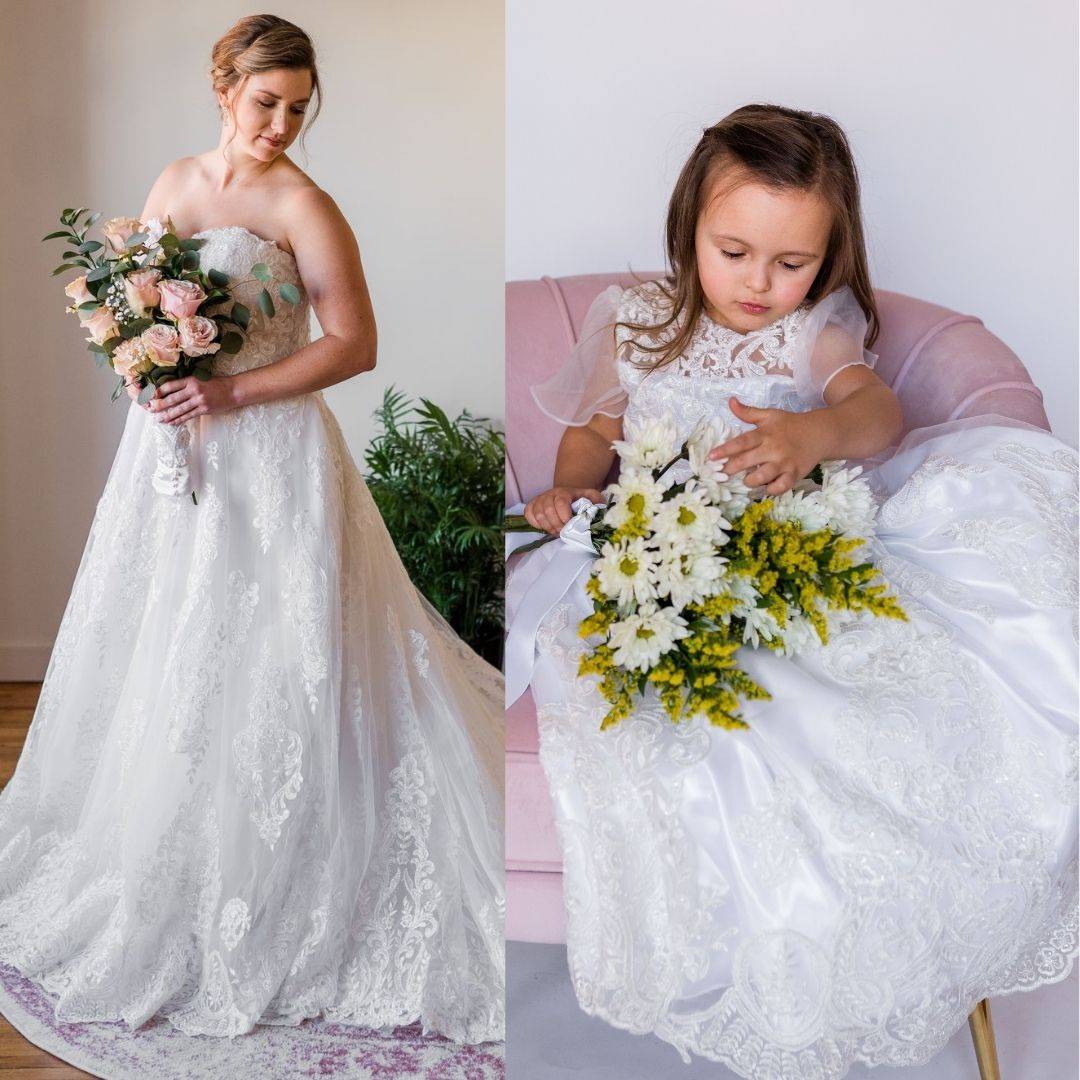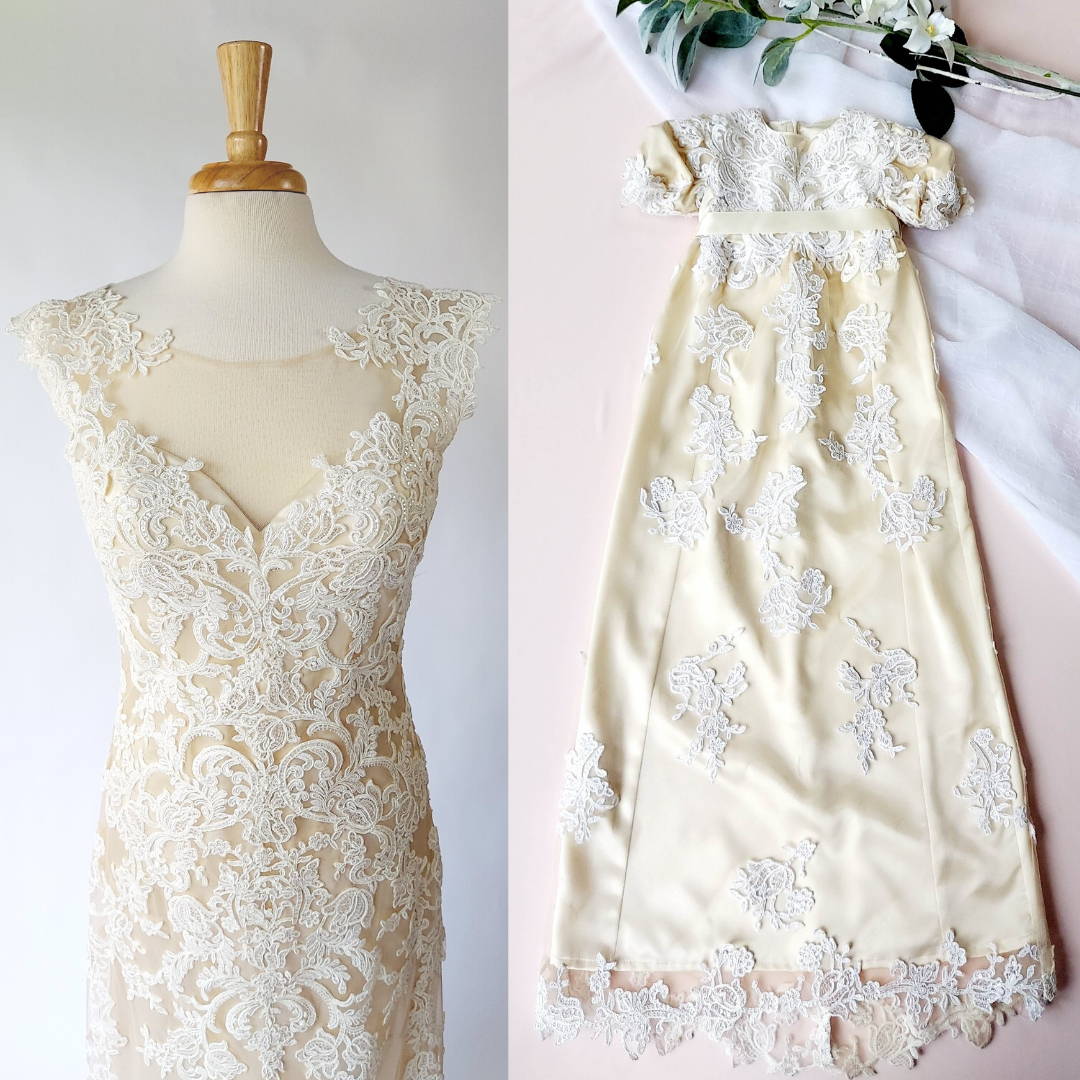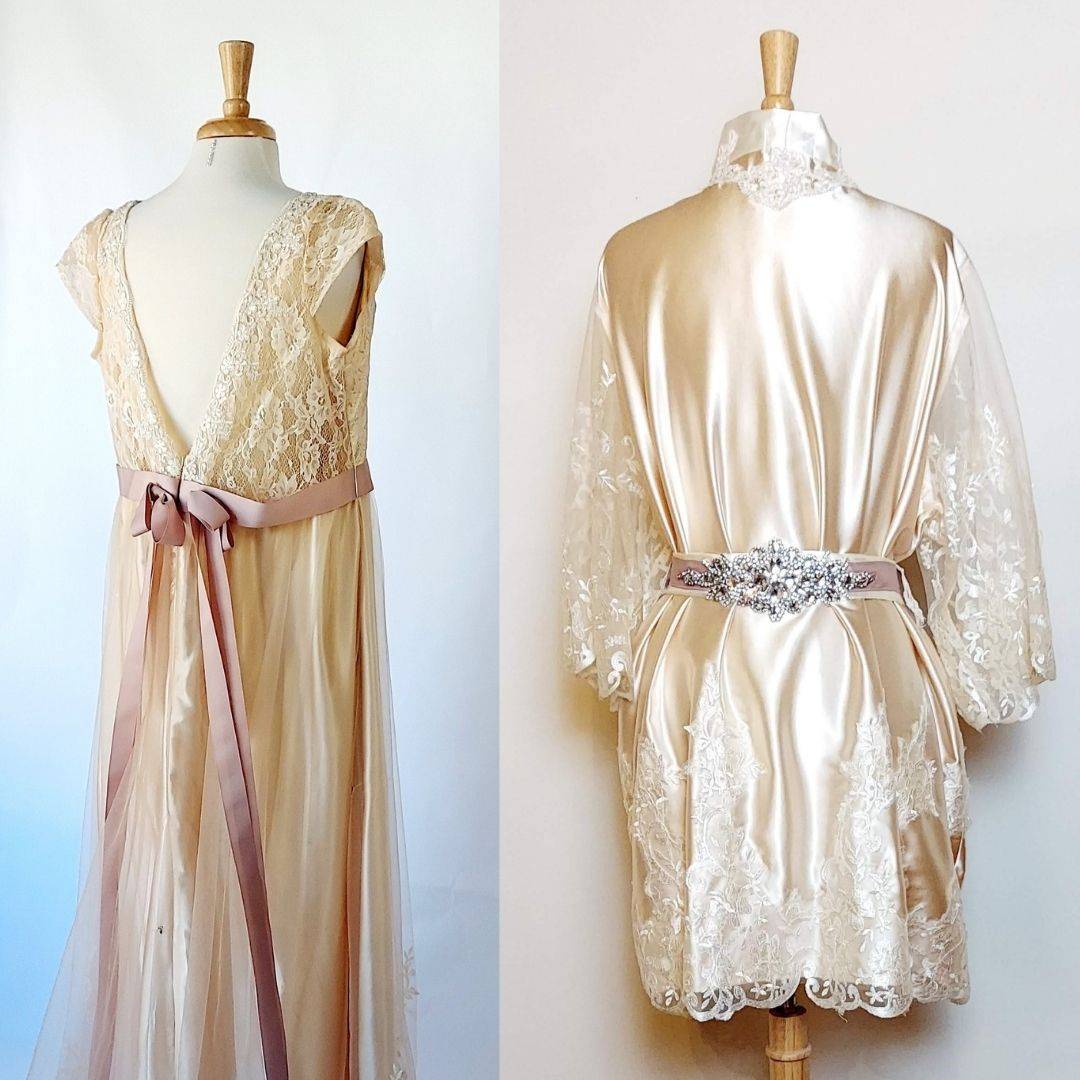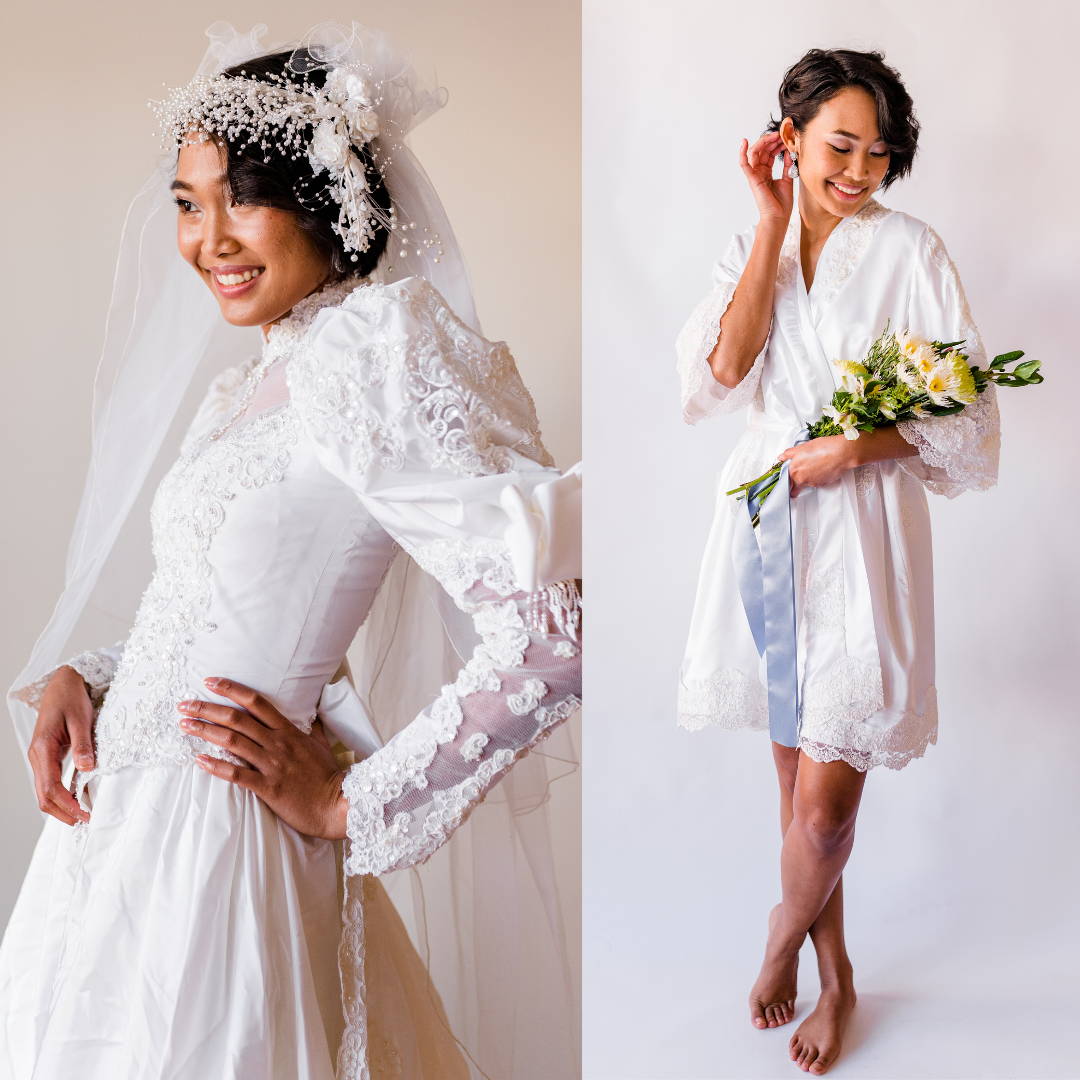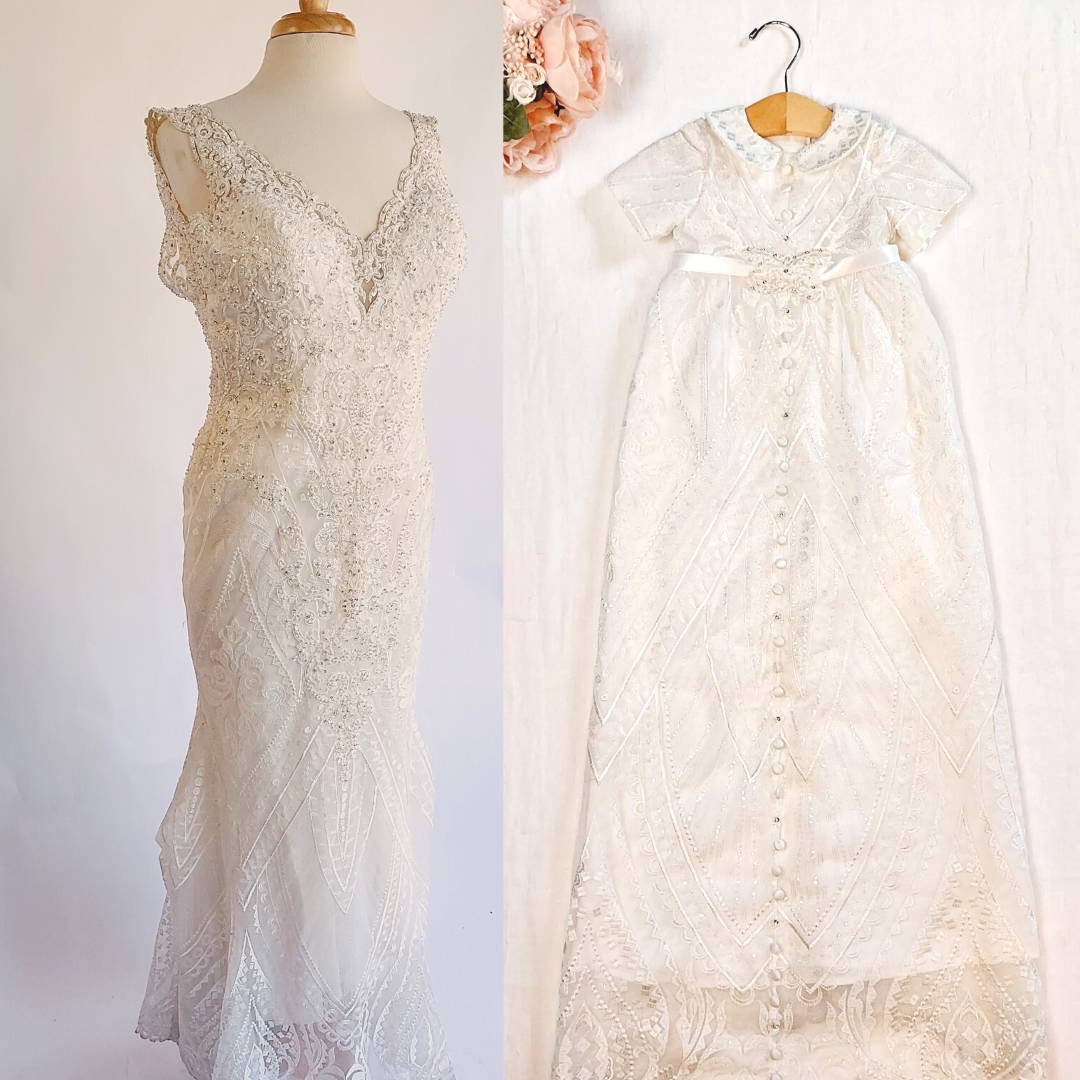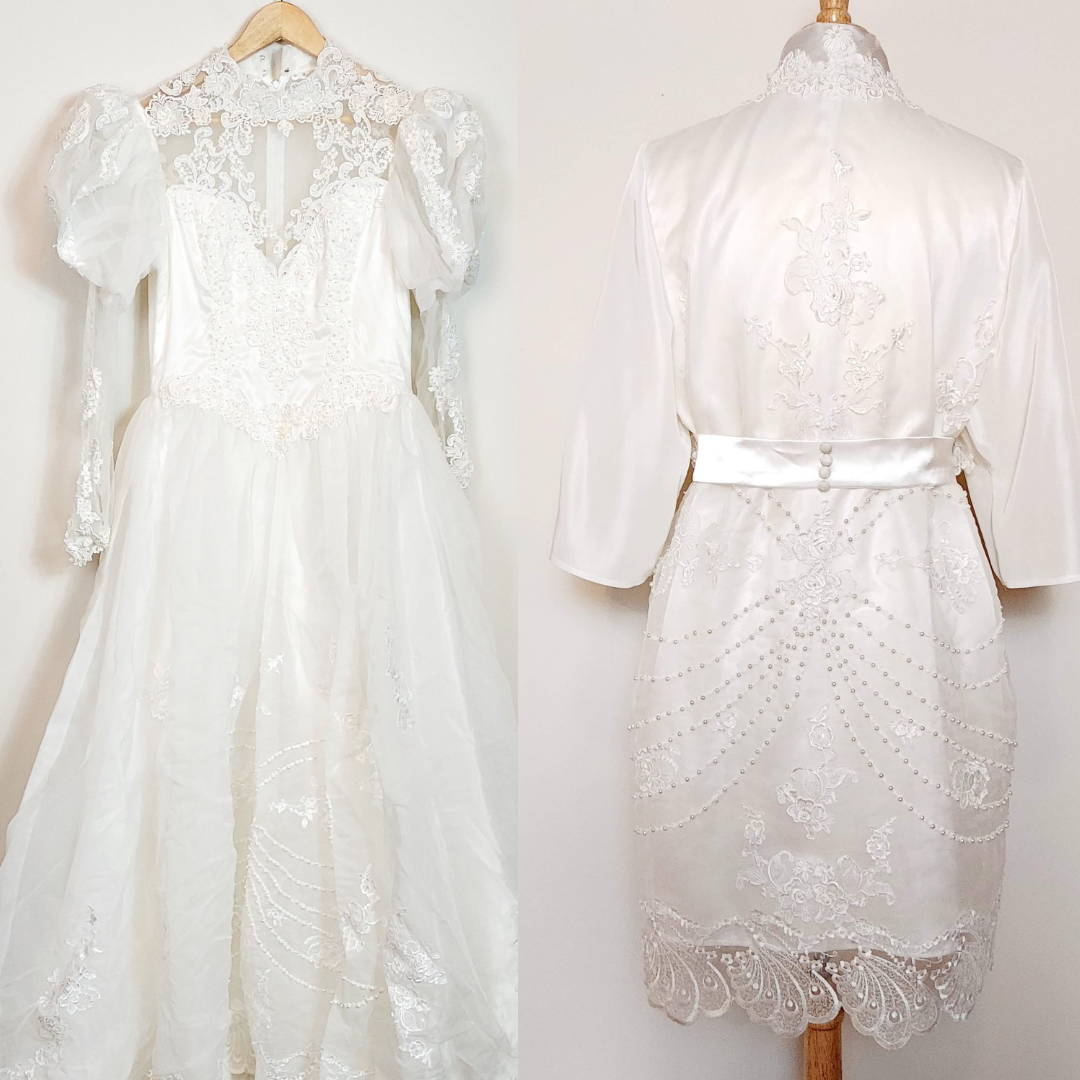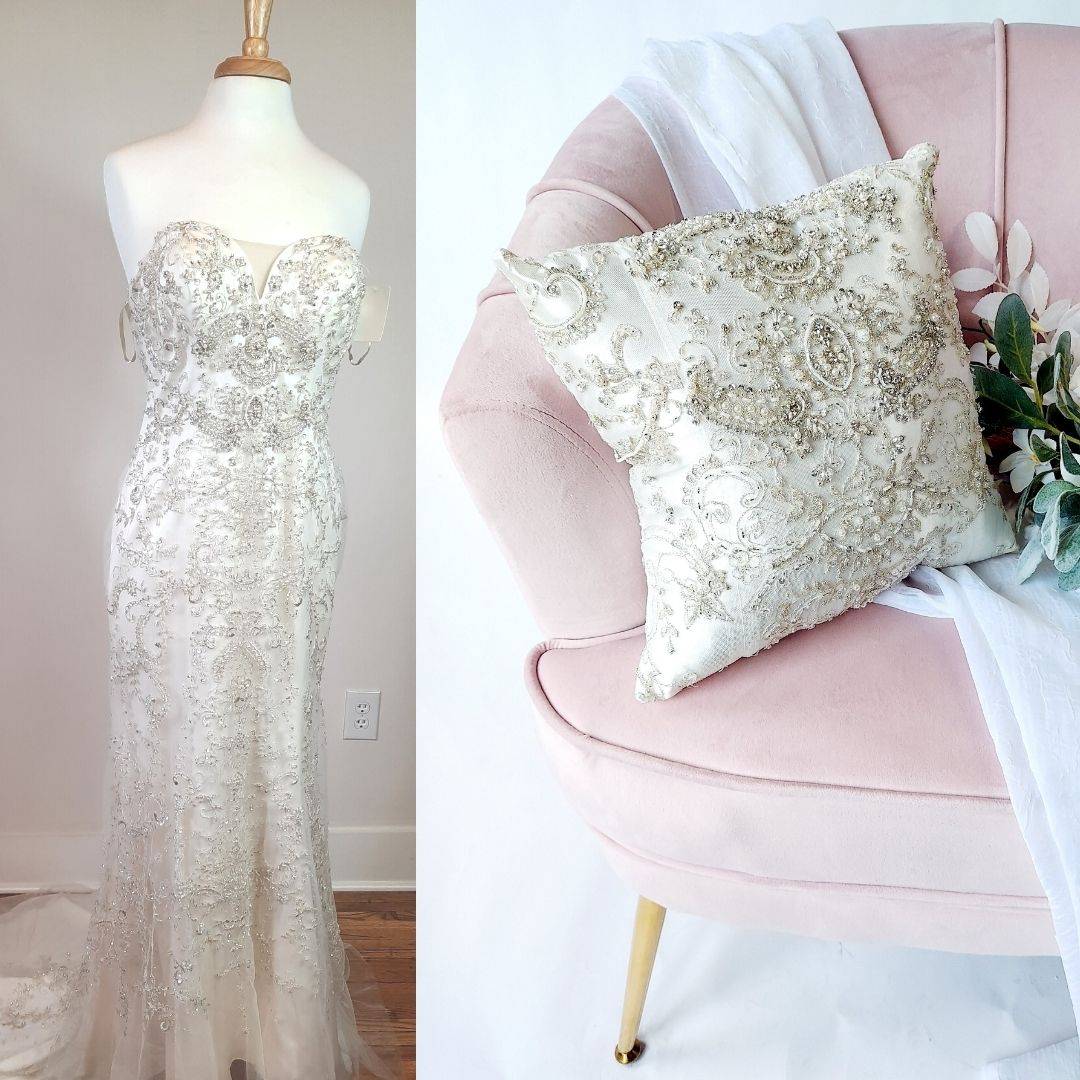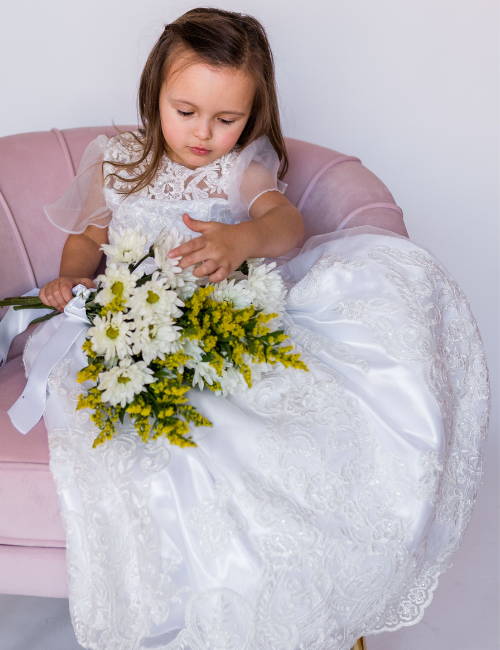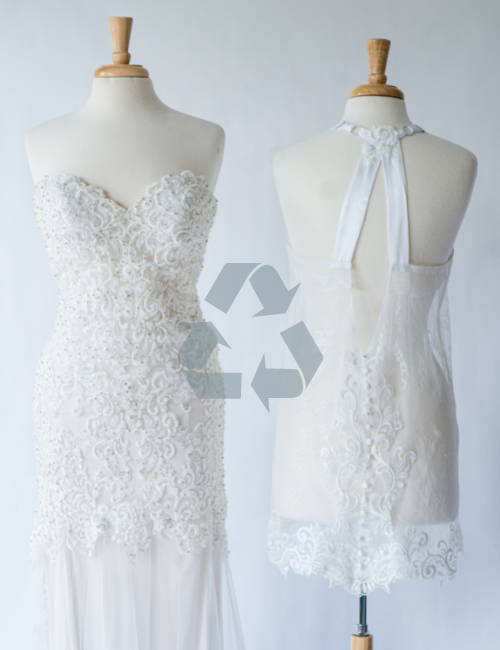 "Brides can now think of their wedding day as the beautiful first chapter in the story of their wedding dress. The dress can evolve with her over time, as she repurposes the dress fabric she loves into new designs to celebrate life's most beautiful milestones."
-Grace Lightner, Unbox the Dress Founder

Unbox the Dress clients are doing more than creating one-of-a-kind heirlooms designed to love for a lifetime. They are reducing the environmental impact of their wedding dress and standing up against harmful fast-fashion practices.
Creating heirlooms from wedding dress fabric reduces the energy and fresh water used to produce textiles for new product production.
Extending the shelf life of a garment by only 9 months reduces its environmental impact by over 30%


To date the Unbox the Dress team has upcycled more than 6K lbs. of fabric!
---
No Dress? You Can Still Support Our Green Efforts
Purchase or gift a limited edition Earth Angel with Green Periot Charm - each 100% unique and made from donated, vintage wedding dresses by the Graceful Sewers. 15% of net proceeds go toward Keep America Beautiful.
---
Sustainable US-Based Production
Responsible job creation is key to revolutionizing the fashion industry. The talented and diverse group of Graceful Sewers(TM) work together at the Unbox the Dress production headquarters in Winston Salem, NC. Designers are carefully vetted and trained, and come from a wide-range of impressive backgrounds. Team members are paid a fair, living wage with benefits and opportunities for advancement. Thank you for helping us preserve the art of garment design in the Untied States!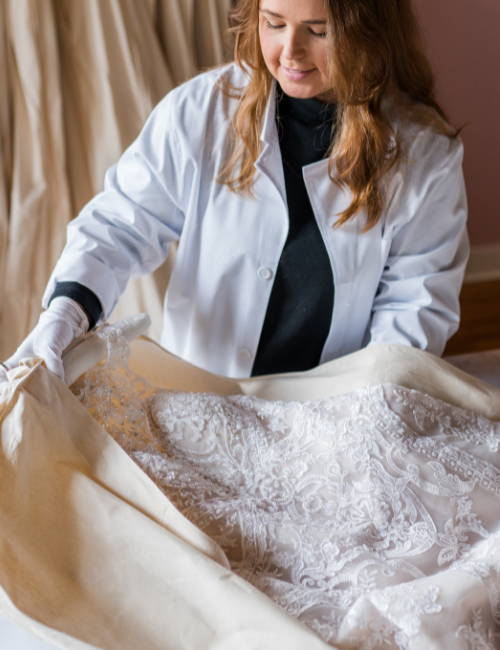 Before & After the Wedding
Responsibly cleaning & storing a wedding gown after the big day is an important step to maximize the creative redesign possibilities of a dress. Unfortunately many traditional dry cleaners use environmentally damaging and ineffective methods & chemicals.
The Unbox the Dress team offers Save the Dress(TM) eco-friendly cleaning, care and repair & vault storage services. This allows all brides to protect their dress fabric today so they can plan to redesign tomorrow!
We also encourage brides-to-be to consider the environmental impact of their wedding gown at the time of purchase. Here is a great resource to get inspired.
Would you like to speak with a member of our team about your wedding dress redesign?
Please don't hesitate to contact us!